Yazd
Yazd is one of the oldest and most historic city in Iran which from the 5th century CE. Yazd is located 270 km southeast of Esfahan. Historical city of Yazd is recognized as a World Heritage Site by UNESCO.
Yazd is an important center of Persian architecture, because of its climate. It has one of the largest networks of Qanats in the world.
The first safe deposit box was built in Yazd 1700 years ago.
Jameh Mosque of Yazd:
The Jameh Mosque of Yazd is one of the old districts of Yazd in Imam Khomeini Square which magnificent masterpiece of Islamic architecture that draws many people from all over the world. it has one of the highest minarets in the world with elegant tile-work and unique tiled Mihrab.
Atashkade Yazd:
Atashkade Yazd is located west of Shiraz  in the desert province of Yazd where  Zoroastrians have practiced their religion since about 400 BC.
For nearly 1500 years the fire burning in this place, which brought from the Carin Atashkade in Larestan. The highest grade of fire temples were first constructed in the Sasanian Empire for the reverence of fire, which is the manifestation of Ahura Mazda in the Zoroastrian religion.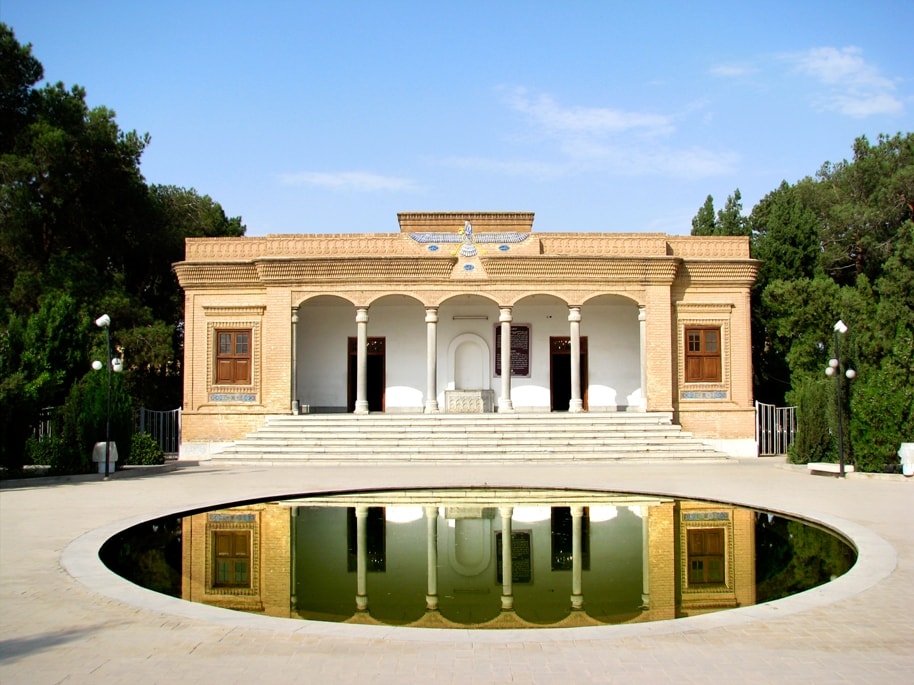 Amir Chakmaq Square:
Amir Chakhmakh Square is one of the most beautiful architectural and tile works of the 9th century AH. There is a mosque located on a square with same name which  contains tekyeh, caravansary, bathhouse,  cold water well, and a confectionery. Also  Amir Chakhmakh  complex includes the market, Ridge, Mosque and two Abanbar.
Dowlat Abad Garden:
Dowlat abad Garden is one of the oldest gardens in Yazd, which one of the world's tallest windmills has been built in this place.  It is also one of the 9th Iranian gardens which have been registered in the list of UNESCO.
Yazd Museum:
Yazd Water Museum
Museum of Mirrors and Lighting
Vaziri Museum
Heidarzadeh Museum of Coin and Anthropology
Museum of Natural History
Museum of Zoroastrians History and Culture
Other tourist attractions in Yazd:
Towers of silence
Sadri Garden
Lari House
Seyed Rokn Addin Mausoleum
Towers of silence
Eagle Mountain
4 Menar
Khan Garden